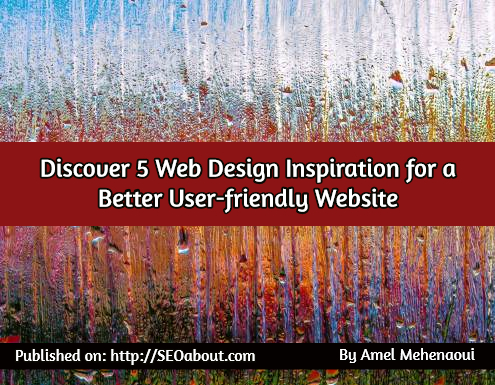 How these 5 Web Design Inspiration are the Answer to a User-friendly Website
Who will trust what you have to offer if your website looks unprofessional because you lack some web design inspiration?
From blogs to storefronts, a great website design is always key in presenting your content to the world. The information contained in this article will help you to build a website that looks great, functions cleanly and brings you the web design inspiration you deserve!
To help your website visitors navigate through your site, design it so that it's easy for them to find the most important "stuff" they need. When you have a simple site that makes it quick and easy to find essential information, you keep your target audience engaged much longer. However, if you make it hard for them, they will get frustrated and click away. These users' behaviors have an impact on your website Bounce Rate, so your goal is to make sure your pages' bounce rate stays low.
1.    Your website should be able to be scanned without challenging issues. There are various tests on usability that demonstrate that most online readers do not actually read all the text on the page; instead, they quickly scan it to find something that interests them. Easily-skimmed content will make it easier on readers and will entice them to come back another time. Keep the most pertinent information near the top, this will offer your visitors a better user experience since they can easily find what they're looking for.
2.    You should not go overboard with JavaScript codes on your design. It has a lot of useful benefits, but on the other hand, can also be problematic. Every browser is different and they are constantly updated. The fact is that not all your website's visitors will have the most current version of their browser. You should also know that some of your users will have JavaScript disabled. Unfortunately, either of these issues can make the visitor unable to use your site.
3.    Have an XML and an HTML site map. These are useful both to your visitors and to the search engines, as they offer a detailed outline of your entire site. It can be used as a guide for users searching for a certain part of your website, and give you the opportunity to keep track of its structure and layout.
4.    Build your website using a content management system. Taking time to learn how to build a website using just HTML and CSS is good foundation, but this can only create a static website. But now website development provides more dynamic content than ever before (like WordPress blogging platform) and it's time to take advantage of that.
If you have never designed a web page, try using pre-made layouts. These can easily be outsourced or bought if you don't know how to create them yourself. Having an interesting layout will draw attention to content and give the site a professional look and feel. Make sure your layout is engaging to your target audience!
5.    Your logo is a key component of your brand image, and it should be one of the first items people see when they go to your website. So make sure your business logo is well-designed and prominently on every page of your site.  If you can't come up with a good idea for a logo, there is a very affordable web design service that will make you one at a relatively low cost.
The one that I like for its ease of use and high-quality service is called DesignCrowd. With their services, you can outsource the design of all your most important creative items like logos, flyers, websites, T-shirts, brochures, business cards, and much more. The nice thing about it is that you can create a project and have multiple designers coming up with designs for you to review. You may receive more than hundreds of web design inspiration but you will only pay for the design that you really love.
Image courtesy of DesignCrowd
The best thing about using DesignCrowd is their 100% money back guarantee, where you'll have 30 days of posting your project to Request a refund and they will refund 100% of your project budget without questions.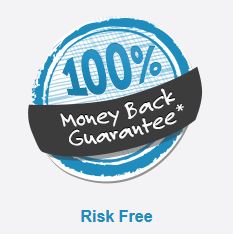 Just keep in mind that they will not refund your posting fees which are normally around US$50 and any upgrade fees you've paid them (such as the private project or featured upgrade, transaction fees, etc.). But since you'll receive normally more than a hundred of designs and with their unlimited revisions, it is unlikely that you will nog find a design you really like.
What Next?
Watch the following video to see how you can easily outsource your web freelance graphic design projects with DesignCrowd freelance designers.
As an affiliate with DesignCrowd I'm also happy to share with you their current
promotion where you can off any design project + FREE Featured Project Listing ($35 value), only on your next design project with DesignCrowd.
If you are a freelance graphic designer, you can download your FREE 40 page Logo Design Guide to kickstart your web design inspiration business now!
Here are some very creative design samples courtesy of DesignCrowd: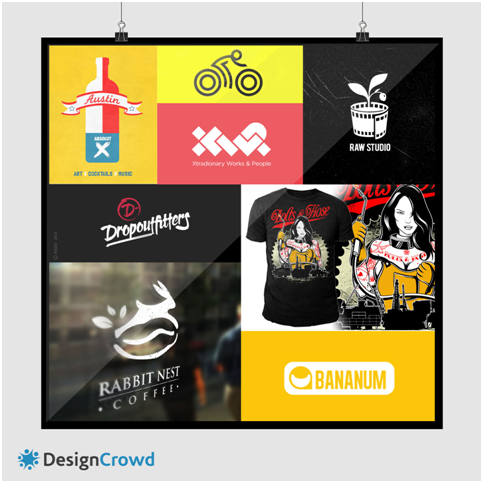 I hope you've learned from this article, brought to you by DesignCrowd, and feel confident that you're ready to get started in the world of website design. Whether you are just starting to outsource your website design or you plan to do some freelance graphic design, your first step is learning how it's properly done. Now you can move on to the fun stuff!
Disclosure of Material Connection: This is a "sponsored post." The company who sponsored it compensated me via a cash payment, gift, or something else of value to write it. Regardless, I only recommend products or services I use personally and believe will be good for my readers. I am disclosing this in accordance with the Federal Trade Commission's 16 CFR, Part 255: "Guides Concerning the Use of Endorsements and Testimonials in Advertising."