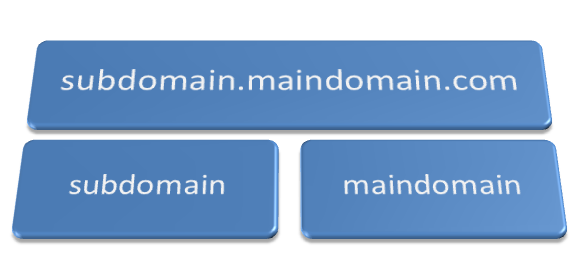 How Root Domain, Subdomain vs Subdirectory Affect SEO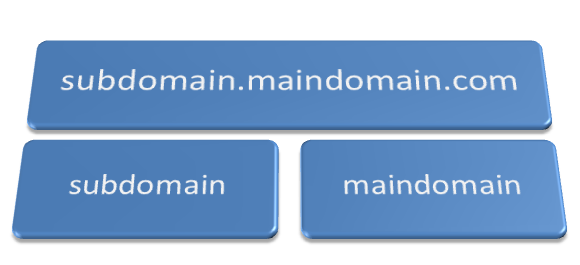 An interesting question about installing your Blog on a subdomain vs subdirectory and its effect on SEO, was posed via Google+ from an SEO maven +Stuart Blessman on the Technical SEO Google+ community:
Stuart was asking: Would it be wise to put the blog at blog.domain.com even if the domain may change? Or should I do domainblog.com
UPDATE: Even though this post was started originally in Oct 2013, well the conclusions are still valid now in 2015. Please go through the story of how all this discussion about domain vs subdomain vs subdirectory started. You'll see my updated screenshots along the way.
Here is my answer to the question above: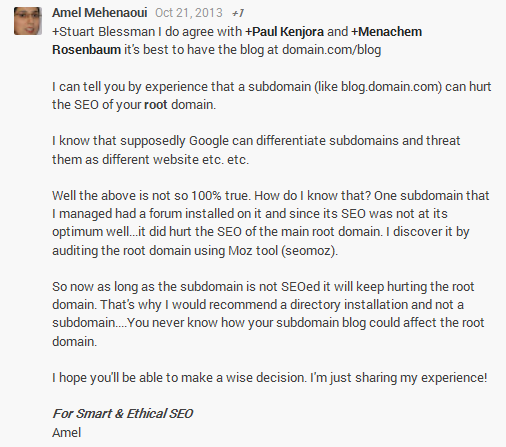 Few more comments later… another SEO maven from the community, +Joachim Schwarm, asked me a follow-up question related to subdirectories.

This is a difficult question to answer in a comment box of a Google+ community post, thus, here I am writing a longer answer here. Thanks for the inspiration +Joachim!
I warn you in advance…this is going to be a long post so please bear with me here. I plan to use some screenshots of a tangible example to show you that from a pure SEO perspective knowing how the search engine approach a root domain, a subdomain and a subdirectory is critical to the SEO health of your website.
HINT: If patience is not a "virtue" of yours... then head to the conclusion!
Before we delve into the answer, we have to remember that search engines use several metrics to determine the authority, the trust and the strength of a domain. Those metrics are very important since they can heavily affect the ranking of our pages on the search engine results pages (SERPs).
Why Understanding the Difference Matter to You?
Well, it's important because you want to know which one of the two (subdomain or subdirectory) type of URL influence and affect the Authority, the Trust and the Strength of the root domain.
Before deciding which one to go with, let's first understand each type:
Root Domain:
This is usually the domain address you buy from a domain name registrar with a TLD (Top-Level Domain) extension like .com, .net or .org
Examples of root domains:
I like MajesticSEO definition of a Root Domain "The root domain is the overarching structure which contains the subdomains and every URL."
Through some observation and testing with MajesticSEO tool, it came to my attention that they are indeed some key SEO difference in the domain behavior of each domain type.
As you can observe in the Analytic report that I run on MajesticSEO tool for the domain: google.com, I was able to select and view the data for the root domain itself. Here are the results displayed below: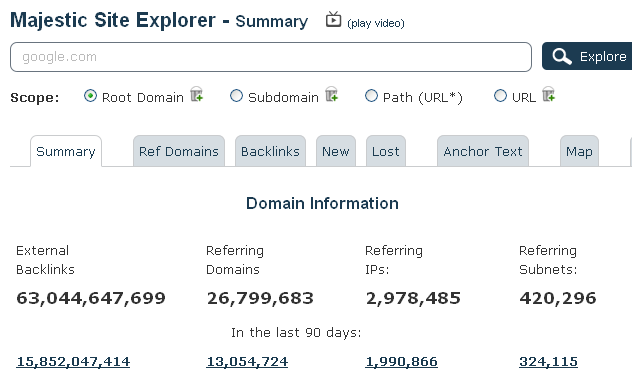 As you can see from above data, MajesticSEO Tool was able to associate the entire external backlinks results to the root domain which showed a big number. This results is a compilation of all backlinks of all the urls (domain+subdomains) that point to the root domain.
Obviously, the data was quite different when I run the report for the subdomain because it represents a subset of the root domain.
Subdomains:
Subdomains are created under the root domain like:
www.domain.com (yep…this one is a subdomain!)
yourdomainname.com (I bet most of you did not know about this one too!)
Here is a good explanation of Subdomain on Wikipedia:
 "A subdomain is a domain that is part of a larger domain; the only domain that is not also a subdomain is the root domain. For example, west.example.com and east.example.com are subdomains of the example.com domain, which in turn is a subdomain of the com top-level domain (TLD). A "subdomain" expresses relative dependence, not absolute dependence…"
Did you read the last sentence from above? I have underlined "relative dependance" to emphasis the fact that a subdomain is somewhat dependent to the root domain. Which means that if we build a website on a subdomain and do a bad SEO job this may, most of the time, affect the SEO of the Root domain itself since the SEO juice usually flows in both directions.
A few years ago, Dr. Peter J. Meyers from SEOmoz (now MOZ) put together a cheat sheet explaining the anatomy of a URL. It's a good idea to review it below:

As you can read above, Dr. Peter J. Meyers states that subdomains can split domain authority because Search Engines can treat them as separate entities.
Now, I want you to look below at the analytics results for google domain when we select the subdomain feature of MajesticSEO. Do you notice something obvious?
Indeed, the results are completely different then the data that we saw in the screenshot above representing the Root domain. This shows that indeed the different type of URLs are treated differently. In this example the www. was considered a subdomain of google.com domain on Majestic Site Explorer Tool.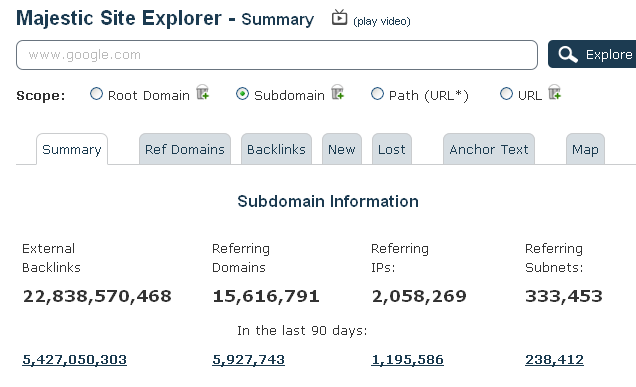 The above results where quite confusing, when I first run the report, but they made me realize that indeed "the type of URL we use has an effect in our overall SEO results and rankings".
Subdirectories:
They are considered as sub-folders like:
www.domain.com/blog/
yourdomainname.com/foldername/
Subdirectories are far better than subdomains since they are viewed as folders in a root directory and they will pass and receive the hard earned page rank as well as link juice. However, you should not create too many subdirectories since the link juice and page rank may diminished; unless you take advantage of the NoFollow feature to block the SEO juice from leaking to less important subdirectories.
Here is what Rand Fishkin from Moz.org think about subdomain:
"if you're seeking to maximize your ranking ability for a given piece of content, it's my personal belief that you should, most of the time, keep it on 1 subdomain under 1 root domain (but feel free to use subfolders as it makes sense). Starting a blog? I almost always recommend yoursite.com/blog over blog.yoursite.com. Want to launch a new section of content? Use yoursite.com/newstuff rather than newstuff.yoursite.com."
Updated Screenshots Oct 2015:
CONCLUSION:
Here are below some takeaways from my personal SEO experiments, testing & observations when it comes to subdomain vs subdirectory matter:
Subdomains are most of the time used and considered as separate entities but they are very close to the Root domain in the URL structure so they generally have the power to affect the SEO authority, trust and strength of the root domain where they reside. The only way to protect the Root domain from getting hurt by its subdomains is by getting a lot of high quality backlinks to the Root domain from high authoritative websites (this could explain why wordpress.org, weebly, tumbler etc. where anyone can create their own subdomain, are not affected by their subdomains).
Subdomains DO NOT always benefit from any positive SEO metrics (authority, trust, strength, and ranking power) of their root domain.
Subdirectories are kind of far from the Root domain in the URL structure and can receive the Page Rank and the SEO Link-Juice from the Root and the subdomain domain. The advantage of using the subfolders is the ability we have to use NoFollow feature to block the SEO power from leaking to the subfolder domain.
Backlinks pointing to the subdirectory can pass SEO Link-Juice, build more page authority, and ranking value for the root domain. As a bonus, any social sharing equity from the subdirectory are passed back to root domain.
Here is my very serious SEO disclaimer:
From the perspective of taking a holistic approach to a smart and effective SEO, you should never use SEO as a main factor in deciding whether or not you should use a subdomain or subdirectory. You need to think of your web audience first and if you decide to go with one over the other, then you should go with the one that make more sense to your business and audience. BUT make sure you apply smart and ethical SEO to the one you go with!
(NOTE: Want to Discover the Winning Formula of a Successful Online Business? Answer the two questions asked in this case study to grow your online business starting today. Get it here.)


SIDE NOTE: You can read Stuart Blessman entire question and my answer
here in Google+ Technical SEO community.
Enjoy!
I invite you to share your opinions and experiences on this topic.