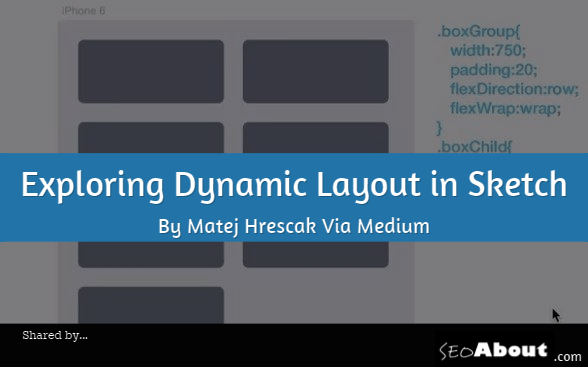 Exploring Dynamic Layout in Sketch By Matej Hrescak
Read this very interesting post where Matej Hrescak shows how to use his interesting Sketch-Flex-Layout plugin for creating dynamic layouts.
As Matej explainied it very well: he found himself working with table layout in Sketch again and re-aligning every individual cell in a table for the umpteenth time, he started wondering whether there's something he can do that would combine the WYSIWYG nature of Sketch with the power of prototyping with HTML and CSS…that's when he came up with the Sketch-Flex-Layout plugin.
So if you find yourself in the same situation as Matej, this post is what you were waiting for.
[block]0[/block]
Check out this cool video to see some CSS FlexBox Practical Examples (Rebuilding Dribbble.com using FlexBox)
Share any awesome tool, plugin or video tutorial in the comment box below.