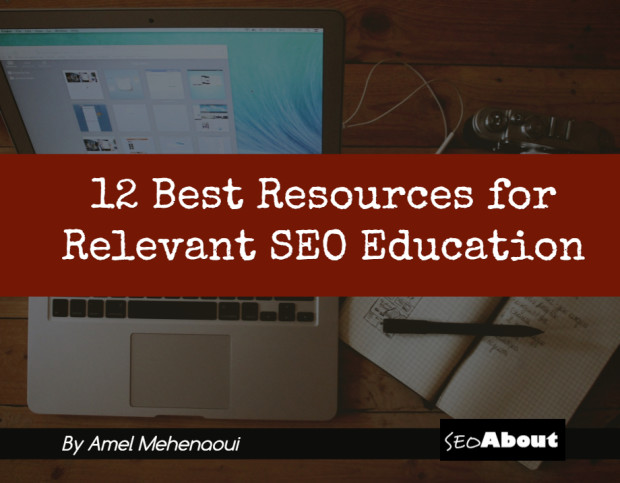 What are the Best Resources for Contemporary Relevant SEO Education?
Are you wondering where to find the best #SEO Education resource to understand and improve your SEO skills that can help you increase your organic website's traffic and thus grow your website's revenue?
Well, I had the honor to participate in the inbound.or AMA (Ask Me Anything) this year (2015) and I had the pleasure to answer cleaver question (like the one above) from very talented and passionate Marketers.
In this post I will publish my answers to Dakota Shane Nunley's (@dakotashane_nun) SEO question:
What are the best resources for contemporary/relevant SEO education? It seems as if every time I become competent in one area, it is already outdated

I understand your frustration Dakota Shane @dakotashane_nun. It's not easy to find the best SEO Education online. There are so much information and you need some guidance!
Don't get scared but be excited instead!
Here is below your SEO Education Checklist…from me as a gift.
Please Print the List below and make sure you go through it. Believe me, if you do follow below recommendations…you'll become a very talented, smart and genius SEO Marketer!
Your Contemporary/Relevant SEO Education Checklist:
1. Google Search Engine Optimization Starter Guide itself. Google tells us the foundation of SEO in this Guide. My Take? Read it, understand it fully and implement it.
2. Join the Twitter SEMRushchat every Wednesday at 11 am EST (follow me on twitter to get the reminder). You'll get the best SEO tips there. They make the Recap available the next Monday. You can interact, share, ask questions and learn.
3. Stay up to date with all the Algorithm updates by reading Google Webmaster Central Blog
4. If you're using Video then here is Google Video Best Practices guide
5. Start with Search Fundamentals: How to Get Your Site Working on Google Search Console by Google
6. Take the Google Webmaster Academy Course here to improve your site's Search Ranking performance
7. Don't forget to read the Google 101: How Google crawls, indexes and serves the web.
8. Ready to start writing and publishing content? Read Google Webmaster Guidlines
9. Well, let's not forget Bing…Learn and understand Bing's SEO principals.
10. Download. Read, understand and implement Bing Webmasters & Publishers Guide. Be prepared this is a long guide that delves into how Bing affects your past and future SEO activities.
11. Make sure you read Bing Webmaster Guidelines too.
12. Finally it is imperative that you read the Role of Content Quality in Bing Ranking
I recommend that you should take some Digital Marketing courses that include SEO and #Social Media modules to improve your Marketing skills and even get a Diploma or Certificate when you're at it. This can help you improve your professional resume on LinkedIn and will open more opportunities for you to find your ideal job.
Watch my Review of Shaw Academy Digital Marketing Diploma:
You can also watch the Welcome video of the Online Marketing Program at The Shaw Academy:
Here we go! I know it's an extensive reading but going through all the content above is the best SEO education resource you can get.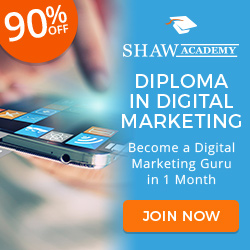 I really wish you the best of success and please feel free to reach out to me on Twitter whenever needed.
Now Your Turn: Please feel free to leave your question or comment below to keep the conversation going.
Now, if you liked the post, please share it by clicking the the social buttons! Remember, Sharing is Caring!